Chair: Kathy L. Williams
Co-Chair: Bettina Shuford

The 2018 Ultimate Financial Wellness Playbook
was hosted by the Chapel Hill-Carrboro Area Alumnae Chapter of Delta Sigma Theta Sorority, Inc. and the Psi Gamma Omega Chapter of Alpha Kappa Alpha Sorority, Inc.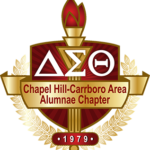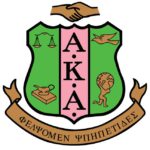 Feb. 24, 2018 • 9 a.m. – 1 p.m.
Chapel Hill High School • 1700 School Lane Road
The Chapel Hill-Carrboro Area Alumnae Chapter of Delta Sigma Theta Sorority, Incorporated in partnership with the Alpha Kappa Alpha Sorority Incorporated, Psi Gamma Omega Chapter, Hillsborough, NC conducted a financial education seminar entitled "The Ultimate Financial Wellness Playbook"! This free event for the community took place at Chapel Hill High School (1709 High School Road in Chapel Hill) on February 24, 2018 from 9 am to 12:30 pm. Financial fitness is important and affects everyone, and it is a key element to maintaining strong communities.
Our target market were adults along with special sessions for teens (High School and College students) on budgeting and being financially prepared for college. Attendees will leave financially "well" with playbook tips that enabled them to enhance their understanding of all aspects of financial planning, money management, and consumer education. The workshops enabled participants to set goals, develop a plan to achieve them, and put the plan into action. The keynote speaker was Kim Saunders who has over 32 years of financial services industry experience and she is founder, president and CEO of the Eads Group, Inc ("EGI"), a community-bank- focused multidisciplinary consulting firm. A variety of speakers from within our local community provided interactive sessions on topics such as:
"What To Do When You Have More Bills Than Dollars?" – Credit Repair
"Loot.. THERE IT IS" – Budgeting for Teens
"Ready, Set, Retire" – Retirement Planning
"If you fail to plan, you plan to fail" – End of Life Planning
"Who's the Boss" – Entrepreneurship
..and much more!
This seminar contributed to Delta Sigma Theta and Alpha Kappa Alpha Sororities in their efforts to promote Economic Development initiative with a focus on reducing debt and increasing savings. Sponsoring us in this partnership was the Community Health Coalition, Inc., which brings together existing community resources to provide culturally sensitive and specific health education, promotion and disease prevention activities to and in the African-American community. Also, the event was sponsored by Thrivent Financial, which creates financial strategies that help Christians to be wise financial stewards and to live generously
---
Financial Fortitude is an Economic Development initiative under Delta Sigma Theta Sorority, Inc. Five-Point Programmatic Thrust. The Financial Fortitude initiative is a program that helps participants develop and implement financial plans, managing all aspects of their personal finances. Financial Fortitude is designed to assist sorors and their local communities in realizing the overarching goal of personal wealth and financial security through an understanding of the basic principles of goal setting, financial planning, budgeting, debt management, savings and investments, retirement planning, homeownership and insurance.
All programs are designed to teach participants how to make their money work for them.
Financial Fortitude Target Areas:

Homeownership
Entrepreneurship
Debt Management
Investing
Insurance
College Education Financing
Estate Planning/Retirement
WDCAC Financial Fortitude's Latest Event
Delta Speed Business Card Exchange