Co-Chairs: Kirtisha Jones, Kirtina Jones
Contact: deltagems@chcaa-dst.org
Click here for application.
Download our Delta GEMS brochure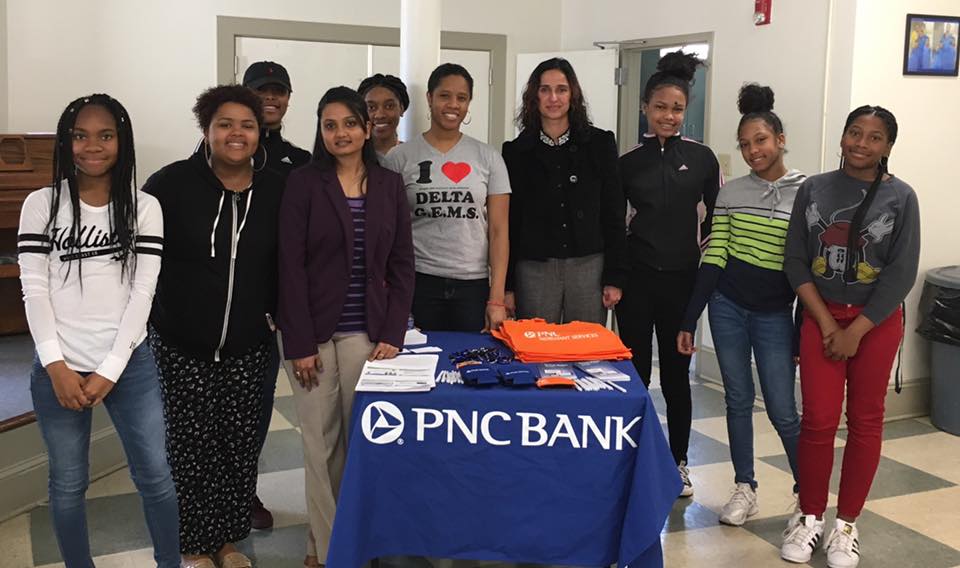 Growing and

E

mpowering

M

yself

S

uccessfully
Sponsored by Chapel Hill-Carrboro Alumnae Chapter of Delta Sigma Theta Sorority, Incorporated
The Jeanne L. Noble Delta GEMS Institute is a national signature program of Delta Sigma Theta Sorority, Incorporated for high school age women aimed to create goal-oriented and community minded young women by actively engaging them in monthly subject-based workshops and community events within the greater Chapel Hill area. Each subject-based workshop is focused on equipping these young women with tools for success in the classroom and beyond. Previous workshops have included: college/career planning, healthy living, body image, healthy relationships, financial literacy, social media etiquette, and more.
The goals for Delta GEMS are:
To instill the need to excel academically;
To provide tools that enable girls to sharpen and enhance their skills to achieve high levels of academic success;
To assist girls in proper goal setting and planning for their futures (high school and beyond); and
To create compassionate, caring, and community minded young women by actively involving them in service learning and community service opportunities.
Previous Workshop Topics:
Social Media Etiquette
Cyber-bullying
Tools for Academic success
Standardized Test prep
College/Career planning
Healthy relationships
Healthy living and Body Image
Financial literacy & Planning
Local college campus visits
Self-Esteem & Empowerment
GEMS participants are encouraged to become actively engaged in their surrounding community through various public service activities. Chapel Hill-Carrboro Area Alumnae Chapter, in conjunction with Delta GEMS has continual working relationships with several local community organizations including:
Ronald McDonald House
SECU Family house
UNC Comprehensive Cancer Support center
American Red Cross
NAACP
Additionally, GEMS are exposed to the plethora of various local events and activities offered in their community. Previous excursions have included:
Celebration of Carolina Performing Arts
Hillside's "FAME"
"I Love My Hair" the play
UNC v. Duke women's basketball
NCCU v. NC A&T football
Collegiate step shows
Martin Luther King parade
GEMS 2017 Financial Workshop