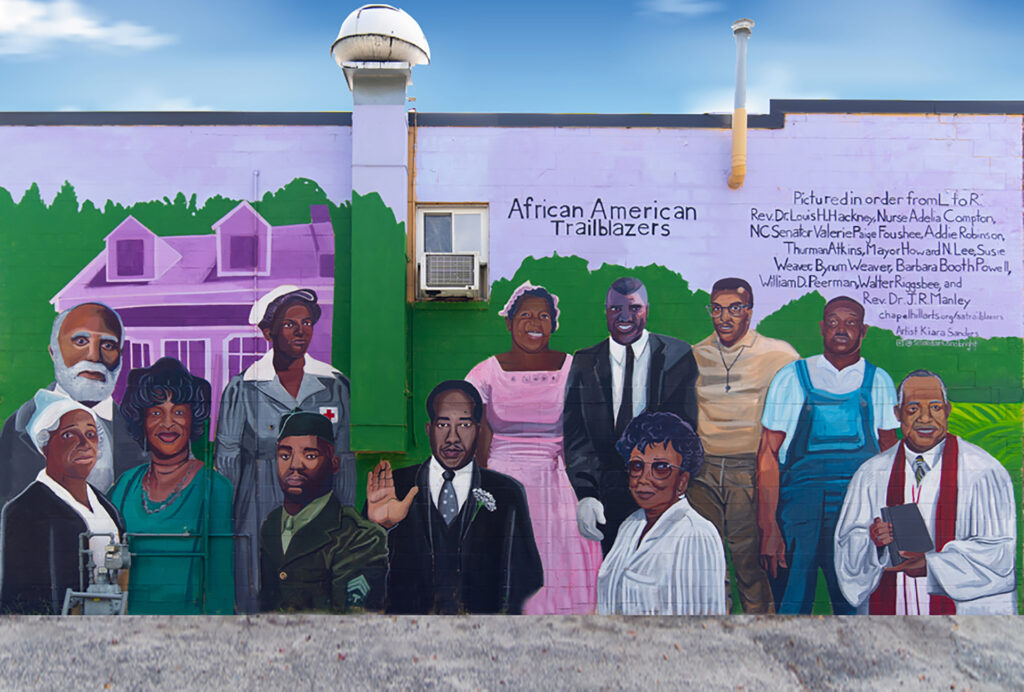 On October 10, 2021, Chapel Hill-Carrboro Area Alumnae Chapter of Delta Sigma Theta Sorority, Inc., in collaboration with partners and donors, dedicated the African American Trailblazer Mural located at 111 S Merritt Mill Rd (Walt's Grill).
The mural highlights 12 individuals who have made contributions to the community in education, politics, entertainment, entrepreneurship, religion, health care and social action.
Over 150 community and family members attended the celebration with some traveling as far as Virginia.
State Senator Valerie Foushee, Mayor Howard Lee and muralist Kiara Sanders bought inspiring words.