International Awareness and Involvement
---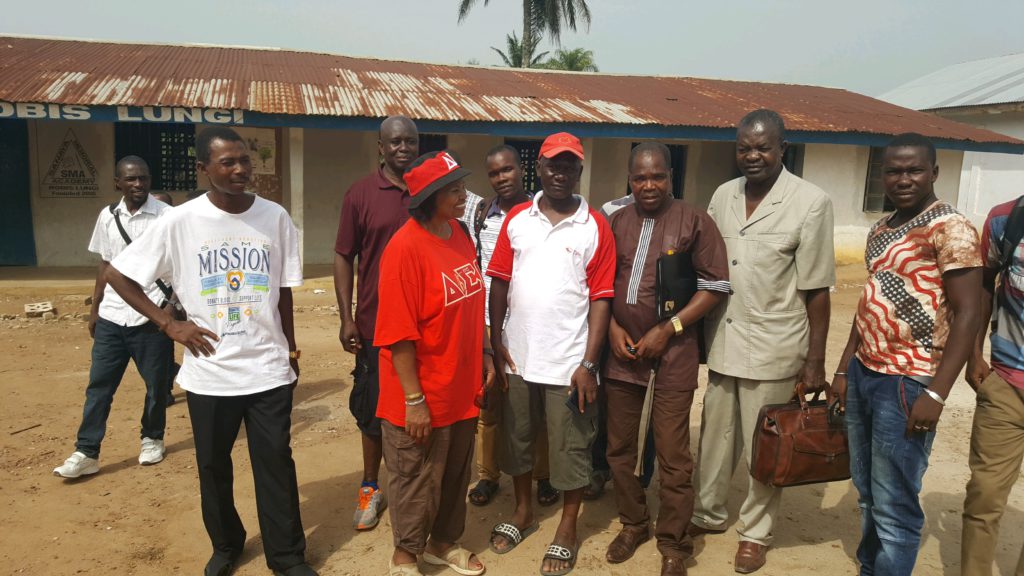 International Awareness is one of five programmatic thrusts of Delta Sigma Theta Sorority, Incorporated. Within the Chapel Hill-Carrboro Area Alumnae Chapter, the International Awareness Committee is led by Soror Judy Jacobs (Chair) and Soror Jemma Boler (Co-Chair). Soror Sylvia Black serves as a member of the committee. The mission of the CHCAAC International Awareness Committee is to complement efforts already in place and to also tailor our efforts to meet needs identified by chapter sorors in order to provide awareness and support (supplies, financial assistance, educational support, medical assistance, food and clothing) to international communities that are less fortunate and to those affected by natural disasters.
The 2017-2019 International Awareness Committee has completed some projects and is working to provide assistance as stated below:
Hurricane Relief to U.S. Virgin Islands (Completed)
With the support of CHCAAC members, St. Mark AME Zion Church, and North Carolina Central University alumnae sorors, the committee was able to send 23 boxes of hurricane relief supplies to St. Thomas, U.S. Virgin Islands.Hundreds of toiletry items, canned foods, clothing, batteries, and other much-needed items were donated to families and to the Faith Christian Church who distributed these supplies to the community. Monetary donations were used to pay for shipping via FedEx and Tropical Shipping Company in Miami, FL.
Adopt-a-School in Sierra Leone, West Africa (Ongoing)
Soror Judy Jacobs has traveled to Sierra Leone and has identified Holy Cross R.C. Primary School (a school with 150 students primarily 4thand 5thgraders) as a school the chapter will adopt. To date, the chapter has already donated over 100 books to support the Holy Cross Library, and the committee continues to welcome and accept donations. The first cargo of supplies was shipped to Sierra Leone in February.
Build-a-Well – Water Well Project, Sierra Leone, West Africa – Spring (May 2018)
Clean drinking water is essential, and building a well will ensure access to clean drinking water for the people of Sierra Leone. While Soror Judy Jacobs has personally sponsored the building of 2 wells in the Lungi community, the chapter will sponsor the building of a third well at a cost of $1,800. Completion of this well will be dependent on the availability of funds, but a projected completion date is the end of May, 2018.
International Awareness is a new focus for the Chapel Hill-Carrboro Area Alumnae Chapter, but with God's help and the support of the chapter, we are committed to providing assistance to the international community as the need arises.