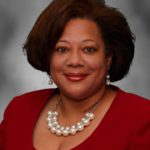 Greetings Sorors and Friends:

Welcome to the official website of the Chapel Hill-Carrboro Area Alumnae Chapter (CHCAA) of Delta Sigma Theta Sorority, Incorporated.  Chartered in 1979 by 22 phenomenal women, the CHCAA chapter continues the legacy of Delta's Founders by serving our community with purpose and dedication.

In Chatham and Orange counties, we leverage the power of our collective voices and service in hearts to provide dynamic programming that aligns with the organization's Five Point Programmatic Thrust:
Economic Development
Educational Development
International Awareness and Involvement
Physical and Mental Health
Political Awareness and Involvement
If you are a member of Delta Sigma Theta Sorority, Inc., and are looking for a chapter home with endless possibilities to grow and serve in an environment that is engaging, empowering, and edifying, then LOOK no further!  We invite you to join us at our next public service project, program, or chapter meeting by contacting us at www.chcaa-dst.org. If you are not a member of our organization, please feel free to visit our national website for additional information.
Thank you for your interest. Keep lifting as you climb; while manifesting God's love in this space and place in time.
With love and devotion,
Alicia Smith-Freshwater, President (2019-2021)
CHCAA Chapter of Delta Sigma Theta Sorority, Inc.