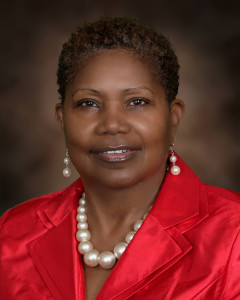 Greetings,

On behalf of the Chapel Hill-Carrboro Area Alumnae Chapter of Delta Sigma Theta Sorority, Inc., it gives me great pleasure to welcome you and to thank you for your visit to our website. We are a chapter committed to providing relevant and life changing programs in Chatham and Orange counties, our service area. We are distinctly fortunate to be nestled in the center of acclaimed universities, colleges, law schools, medical institutions, conference championship sports teams and many other institutions, which foster rich southern traditions and resources.
If not for the chapter's birth in 1979, led by 22 compassionate charter members, achievement of our leading initiatives, which include scholarships and financial assistance to college bound high school students,  youth programs and campaigns for voter education, voter registration and getting out the vote, might have gone unattended to address public service needs in communities of Chatham and Orange counties. We will continuously use our collective skills, talents and resources to address these and other needs in our service area.
The fundamental principles of Service, Scholarship and Sisterhood, adopted by our charter members 36 years ago, continue to guide us today. Our programs, events and service projects originate from National and Regional organizational initiatives, which are based on a Five-Point Programmatic Thrust of Educational Development, Economic Development, International Awareness and Involvement, Physical and Mental Health and Political Awareness and Involvement.
If you are visiting our website and you are not a member of Delta Sigma Theta Sorority, Inc., please proceed to www.deltasigmatheta.org for information about our national organization.
If you are a member of Delta Sigma Theta Sorority, Inc. and looking for a chapter home with endless possibilities to grow and serve, and an abundance of sisterly love, LOOK no further than Chapel Hill-Carrboro Area Alumnae. We invite you to join us at our next public service project, program or chapter meeting by contacting us at www.chcaa-dst.org to obtain additional information.
Again thank you for your interest and for taking time to learn about our chapter. We invite you to return to our website for recent updates related to our activities, service projects or programs.
In the spirit of Delta,
Lorraine Coleman, President
Chapel Hill-Carrboro Area Alumnae