CHCAA Delta Sigma Theta Sorority, Incorporated Crowns
2023 Miss Jabberwock Gracie D. Drake
Chapel Hill, NC- On Saturday, May 20, 2023, the Chapel Hill-Carrboro Area Alumnae Chapter (CHCAA) of Delta Sigma Theta Sorority, Incorporated crowned Miss Gracie D. Drake the 2023 Miss Jabberwock at the Joan H. Gillings Center for Dramatic Art on the campus of UNC-Chapel Hill. Miss Drake is the daughter of Steve and Misty Drake of Chapel Hill, and a junior at Chapel Hill High School. Gracie was escorted by Jordan Vereen, a senior at Durham School of Technology (formerly Hillside New High Tech High School) and the current Student Body President. The Miss Jabberwock Scholarship Pageant provides our community's most deserving young ladies the opportunity to raise money for college scholarships and participate in impactful, life-changing programs and initiatives.
The Queen's Court is as follows:
First Runner-Up
Miss Adrienne M. Streater, a junior at East Chapel Hill High School. She is the daughter of Annetta Stokes Streater and Eric Streater. She was escorted by Kaleb Zaire Lucas, a senior at Durham School of the Arts. He is the son of the late Travis L. Lucas and LaKeisha William Lucas. Adrienne was also selected as "Miss Congeniality"; voted by the contestants.
Second Runner-Up
Miss Megan G. Banks, a junior at Carrboro High School. She is the daughter of Heath and Angela Banks. She was escorted by Mr. Travis Tabron, a senior at Athens Drive Magnet High School in Raleigh. Megan was awarded a plaque for highest GPA.
Third Runner-Up
Miss LaDeja A. Charles, a junior at Chatham School of Science and Engineering who simultaneously attends the early college program at Central Carolina Community College. She is the daughter of Chad and Zeola Charles of Pittsboro. She was escorted by Jackson Boldin, a senior at Cedar Ridge High School in Hillsborough. LeDeja also received a plaque for highest GPA.
Musical entertainment was provided by members of the NC Jazz Ensemble. Brentton Harrison, a local performance artist, provided the audience of family and friends with vocals and spoken word. Arminta D. Foushee served as Mistress of Ceremony for the evening. Gracing our presence was Miss Jabberwock 2019, recent Howard University graduate and member of Delta Sigma Theta Sorority, Incorporated, Miss Zian Lane. Miss Lane took her final walk and crowned the new Miss Jabberwock. The event included a silent auction to raise funds for scholarships and a reception immediately followed the pageant.
The Jabberwock is a cultural enrichment experience distinctive to Delta Sigma Theta Sorority, Incorporated sponsored by Delta Chapters across the United States since 1925. It enables young ladies to enhance their knowledge through personal development and leadership skills, develop new relationships, gain new experiences, and participate in a scholarship opportunity. The major components include: Personal Development, Leadership Skills, Cultural Enrichment Activities, Community Service Projects, Fundraising, Talent Presentation, and Jabberwock Pageant.
The Chapter awarded five annual Scholarship Awards to area high school students to further their education. Norma Boone and Dr. Karla Eanes, Scholarship Committee Chairs presented awards totaling $10,000 to the following: Recipients of the Ishna Hall Scholarship, Amya Barnes, Chapel Hill High School ($2250), Bella Javorski, Chapel Hill High School ($2250) and Julia Vitaro, Jordan-Mathews High School ($2250). General Scholarship award winners are Jayley Martin, Chatham Central High School ($1625) and Te'Keyah Bland- Northwood High School ($1625).
CHCAA has provided scholarships totaling nearly $245,000 to more than 234 students in Orange County, Chatham County and the surrounding area. This year's Jabberwock Co-Chairs were chapter members Diedra McEntyre and Dianne Pledger. Jemma Boler serves as President of CHCAA.
CHCAA extends our sincere appreciation to the parents, grandparents, and guardians of the Jabberwock participants. We would also like to recognize the escorts, family members, sponsors, businesses, patrons, and friends.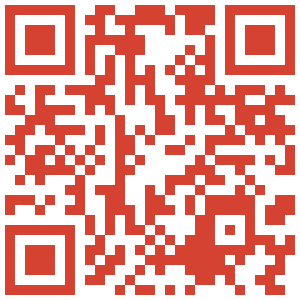 About Delta Sigma Theta Sorority, Incorporated
Delta Sigma Theta Sorority, Inc. was founded in 1913 on the campus of Howard University to promote academic excellence and scholarship; to provide support to the underserved; to educate and stimulate participation in the establishment of positive public policy; and to highlight issues and provide solutions for problems in communities. Today, Delta Sigma Theta Sorority has more than 1,000 chapters worldwide and has initiated over 350,000 members. The sorority uses its Five-Point Programmatic Thrust of economic development, educational development, international awareness and involvement, physical and mental health, and political awareness and involvement to develop its national programs. For more information, please visit www.chcaa-dst.org.