Elected Officials Encourage Women to Run for Public Office
Chapel Hill, NC- On January 28, 2017, panelists at the second annual Women Running for Public Office (WRFPO) program sent a clear message to the audience – don't listen to those who tell you "you're too young" or "you need to wait your turn." One panelist said, "We run our houses; we run our schools. We can run our government." Another wondered why she was being asked to wait when she decided to run for a higher elected office. Was it her age, her gender, her race or some combination of those factors? Despite all, they each decided to run for public office.
The event was presented by Chapel Hill-Carrboro Area Alumnae Chapter, Delta Sigma Theta Sorority, Incorporated, along with Kappa Omicron Chapter at UNC–Chapel Hill and Triangle Park Chapter of The Links, Incorporated. Event sponsors were Eta Phi Zeta Chapter of Zeta Phi Beta Sorority, Incorporated and the Chapel Hill-Carrboro Branch of the NAACP. Over 100 women, including students from UNC-CH and area high school students participating in the Sorority's Jabberwock and Delta Gems programs, attended the event at Chapel of the Cross Church in Chapel Hill. (Jabberwock is a cultural and educational program which also allows high school girls to raise funds to support their college educations.  Delta GEMS (Growing and Empowering Myself Successfully) is a program that provides a road map for college and career planning, as well as opportunities for self-reflection and individual growth for adolescent girls ages 14-18.)
The purpose of the WRFPO, non-partisan, program was to inspire, inform and encourage women to be engaged in public policy-making in our communities, our state and our nation. For those women who already have a desire or have made the decision to seek a public office, the program helps equip them with essential knowledge and requirements to move forward, successfully. Lastly, the program provided an opportunity to meet community and state leaders face-to-face, hear their stories, and observe that these women are not dissimilar from themselves.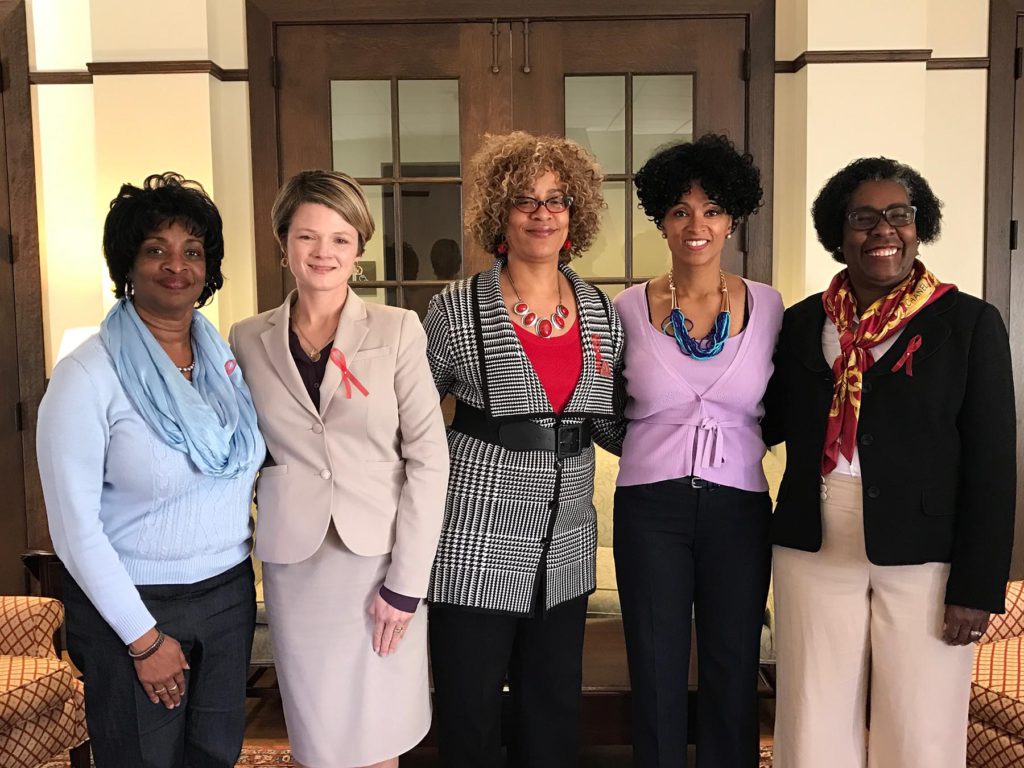 Panelist (pictured above, left to right) included Valerie Foushee, Senator, North Carolina General Assembly; Elaine M. O'Neal, Superior Court Judge, District 14; Samantha Cabe, District Court Judge, District 15B; Rani Dasi, Vice-Chair and Joal Broun, Member, Chapel Hill-Carrboro City Schools Board of Education.
(Pictured Below, left to right) Renee Price, Commissioner, Orange County Board of County Commissioners; Brenda Stephens, Member Orange County Board of Education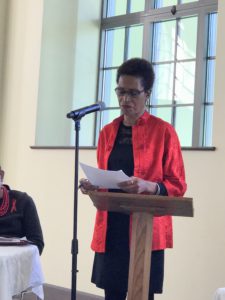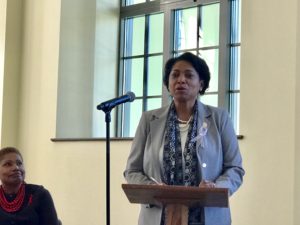 Cabe, Dasi and Broun are serving first terms in their respective current offices. Each panelist made a brief opening statement on why she ran for public office, the responsibilities of the office and her first-time experience in running for public office. The program concluded with advice from one panelist who said, "If you are not interested in running for office, then find and support a woman who is."
The President of the Chapel Hill-Carrboro Area Alumnae Chapter of Delta Sigma Theta Sorority, Incorporated is Lorraine Coleman. Program moderators were Sybil S. Henderson, Social Action Committee Chair; Mary Phillips, Social Action Committee, Co-Chair and Dianne Jackson, Social Action Committee Member.