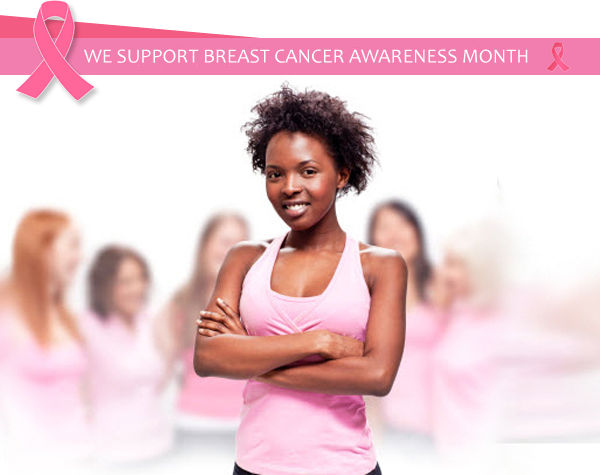 Breast cancer is the most commonly diagnosed cancer among women worldwide, and in the United States it is the second leading cause of cancer death. Despite improvements in breast cancer detection, diagnosis, and treatment, it is well documented that African American women still are disproportionately affected by the disease. Compared with White women, African American women are less likely to be diagnosed at an early stage, have higher mortality rates, and are more likely to be diagnosed before age 40.
Prevention and Early Detection
Because obesity and excess weight increase the risk of developing breast cancer, the American Cancer Society recommends that women maintain a healthy weight throughout their life. Losing even a small amount of weight has health benefits.
Evidence suggests that women who get regular physical activity have a 10%-25% lower risk of breast cancer. Doing even a little physical activity can have many health benefits.
Studies have confirmed that drinking alcohol increases the risk of breast cancer in women by about 7% to 10% for each drink per day
Evidence shows that smoking slightly increases the risk of breast cancer, especially among heavy, long-term smokers and women who begin smoking before their first pregnancy.
For early detection of breast cancer, ask your doctor breast self-examination and annual mammogram screening
Mothers who breastfeed lower their risk of pre- and post-menopausal breast cancer
Breast cancer occurs mostly in women and although rare, it can occur in men. MEN, ask your doctor about breast and prostate cancer screenings.