Congratulations to the Chapel Hill-Carrboro Area Alumnae Chapter, Miss Jabberwock of 2017, Miss Zachyre Lane! We are proud of all of the beautiful and talented young ladies, and their parents, who dedicated much of their time and energy these past five months to making this years Jabbewock Pageant a success.
Also, great work by our committee chair and co-chairs, thanks to Kappa Omicron Chapter (UNC-CH), our sponsors and all donors who provided support for scholarships.
The Chapel Hill-Carrboro Area Alumnae Chapter of Delta Sigma Theta Sorority, Inc., Miss Jabberwock Educational Pageant is an evening of entertainment and pageantry that gives our most promising and deserving young women the opportunity to raise scholarship money for their college education and engage in impactful initiatives and programs. The pageant was held, Saturday, June 3, 2017 at the William and Ida Friday Center, Chapel Hill, 4:30 p.m.
Click below to view the 2017 Miss Jabbewock Souvenir Book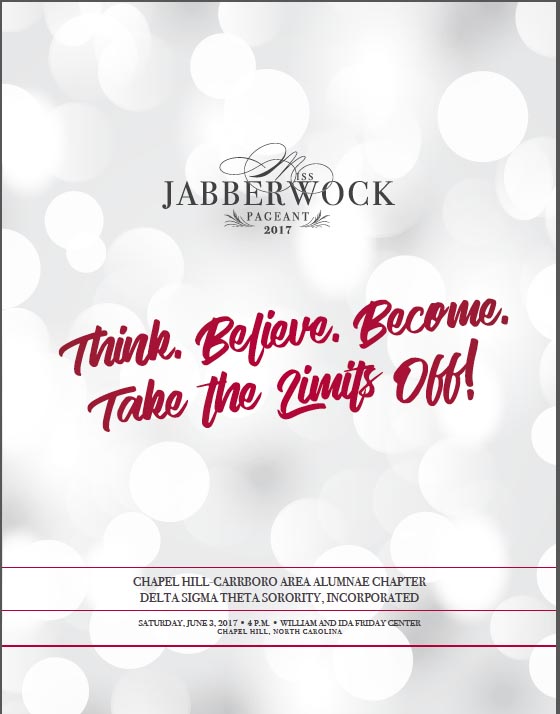 Click here for more information about the Miss Jabberwock Pageant.
Please come out and support our pageant participants (click each name to view their bio and brochure):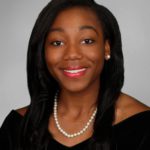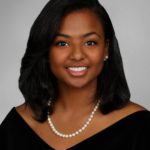 Ms. Kaleayah Minor