South Atlantic Conference Regional (SAR) Awards:
CHCAA Step Team Wins 2nd Place!
Congratulations to CHCAA STEP TEAM WON 2nd place tonight !!!! Wow it has been a day! CHCAA showed out at the step show. So proud of our Sorors on a job so well done. Special thanks to Ishna, Ebony and the back up on stage actors Jane Garrett, Roberta, Gevon Lockhart, Alicia Smith-Freshwater, Jemma P. Boler and Dianne Pledger! Step Team you all were Fantastic for set, hair, makeup, attire, you had it all. Can't wait till next time! #CHCAA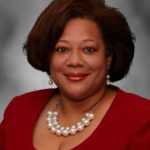 CHCAA Member Named 2018 South Atlantic Conference Advisor of the Year!
Congratulations to CHCAA Vice President, Alicia Smith-Freshwater, for her selection as "2018 Advisor of the Year" in the South Atlantic Region during the Regional Conference held in Charlotte in August 2018. Congratulations Soror! We are so proud!
International Awareness & Involvement Committee Wins SAR Award!
Shout out to our International Awareness & Involvement Committee chairs, Sorors Judy Jacobs and Jemma Boler, for their First Place Award in the South Atlantic Regional Conference held in Charlotte! Congrats!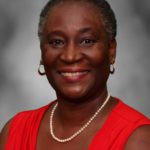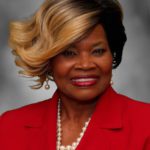 ---
Other Awards and Acknowledgments:
Congratulations to Chapel Hill-Carrboro Area Alumnae Chapter of Delta Sigma Theta Sorority, Inc. member, Judy Jacobs, who was recently honored by the Psi Gamma Omega Chapter of AKA tonight for her service to mankind locally and internationally. Congratulations Soror Jacobs for your many accomplishments and service to Orange County! Photos provided by Soror Dianne Pledger.
The Riley Institute at Furman University has selected 16 leaders in the field of afterschool and expanded learning to participate in the White-Riley-Peterson (WRP) Policy Fellowship. Congratulations to CHCAA member, Sheronda Fleming, Director of the North Carolina Center For Afterschool Programs, who was selected to serve as a 2018-2019 White-Riley-Peterson Policy Fellow.