Thanks to our Greek sisters of Alpha Kappa Alpha Sorority, Inc. who served as hosts along with the Chapel Hill-Carrboro Area Alumnae members of Delta Sigma Theta Sorority, Inc., the CHCAA Financial Fortitude workshop held on Feb. 24, 2018, for residents of the Orange, Durham and Chatham County communities, was a great success. Special thanks to our Economic Committee members from both sororities and our Keynote speaker and panelists who shared so much financial knowledge with the many in attendance.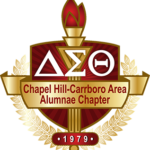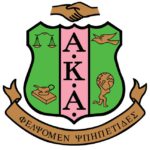 ---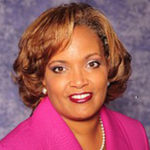 Keynote Speaker: Kim Saunders

Kim D. Saunders is the founder, president, and CEO of the Eads Group, Inc. She has over 32 years of financial services industry experience. Prior to founding EGI, she served as president and CEO of M&F Bancorp and its wholly owned subsidiary, Mechanics & Farmers Bank from 2007 to 2014. In 2010, she wa recognized as one of the Nation's 75 Most Powerful Women in Business by Black Enterprise Magazine.
THANKS TO OUR PANELISTS FOR MAKING FINANCIAL FORTITUDE A GREAT SUCCESS: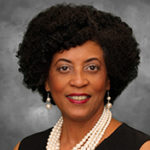 Seminar: FAIL TO PLAN.. PLAN TO FAIL – Legacy Building, End of Life Planning
Speaker: Dianne Pledger
Dianne Pledger is Principal Consultant with the Pledger Consulting Group for over 25 years; Development/ Program Consultant with the Community Health Coalition, Inc.
Session Takeaways: Learn how to: Create an Advance Health Care Directive; Choose alternate living arrangements; Write a Will; Organ & Tissue Donation, etc.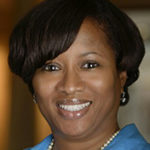 Seminar: WHAT TO DO WHEN YOU HAVE MORE BILLS THAN DOLLARS: Debt Reduction, Credit Repair, Budgeting – Stretching Your Dollar
Speaker: Sheila Brown
Sheila Brown is a CPA with 25+ years experience in the Telecommunications Industry; passionate about sharing her skills on how to stretch a dollar bill
Session Takeaways: Learn: Attributes of Successful Chief Financial Officers (CFO) of your household; How to be Successful as CFOs of our households; How to obtain 'Financial Freedom

Seminar: LOOT.. THERE IT I$: Budgeting for Teens
Speaker: Autumn Yamamura
Autumn Yamamura is Morgan Stanley's Senior Vice President, Family Wealth Advisor and Financial Advisor. Autumn joined The Sapphire Group in 2016.
Session Takeaways: Learn: Importance of beginning to invest at a young age; Importance of Diversification; Understanding the benefit of ROTH IRAs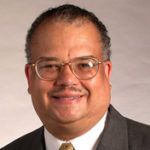 Seminar: WHO'S THE BOSS: Entrepreneurship, Generating Wealth, Business Planning Template
Speaker: Edward Fulbright
Edward Fulbright is Chairman and CEO of Fulbright Financial Consulting, PA. Twenty+ year veteran of the financial services industry and a Certified Public Accountant
Session Takeaways: You will receive: Tools, knowledge, wisdom and inspiration to have the confidence that your goals of becoming an Entrepeneur are obtainable; Answers to the most important questions to becoming and staying financially independent and generating wealth.

Seminar: READY, SET, RETIRE: Retirement Planning, Stocks/Bonds/Investments
Speaker: Dara Shoffner
Dara Shoffner is a fully licensed Financial Advisor with more than 20 years of experience in financial planning in the areas of wealth and risk management, retirement planning, and overall comprehensive financial planning.
Session Takeaways: Learn: Key investing principles; What kinds of stocks to invest in; Why it's important to invest in both stocks and bonds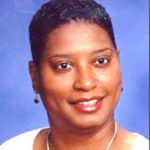 Seminar: READY, SET, GO TO COLLEGE: Scholarships, Financial Aid, School Loans
Speaker: Rhonda Manns McCrae
Rhonda Manns McCrae is Founder/Educational Consultant at A2Z College Planning and Founder/Executive Director of College Prep Solutions
Session Takeaways: Understand: How Expected Family Contribution factors into Financial Aid; How colleges determine financial need; Resources to pay for college
A SPECIAL THANKS TO OUR SPONSORS:


Our Photo Gallery: