Financial Fortitude Registration: Deadline Feb. 21, 2018
---

The Ultimate Financial Wellness Playbook
Feb. 24, 2018 • 9 a.m. – 12:30 p.m.
Chapel Hill High School • 1700 High School Rd., Chapel Hill
For more information, email chapter@chcaa-dst.org or contact:

Kathy L Williams, Economic Development Chair: 919.201.2432
Bettina Shuford, Economic Development Co-Chair: 419.266.6045
Maggie Holly, AKA, Psi Gamma Omega Chapter: 919.923.2841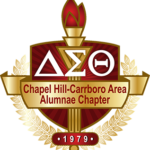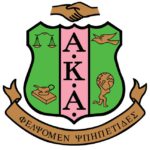 Hosted by:

The Chapel Hill-Carrboro Area Alumnae Chapter of Delta Sigma Theta Sorority, Inc.

and the


Alpha Kappa Alpha Sorority, Inc.,
Psi Gamma Omega Chapter of Hillsborough, NC
Please register and sign up below for financial workshops. All workshops are FREE and open to the public.
Deadline to Register: Feb. 21, 2018
Click here to view our panelist.
Thank you to our sponsors: