Special Thanks to Our Guest Speakers: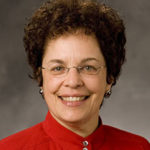 Lisa Gwyther, MSW, LCSW, is an Associate Professor in the Department of Psychiatry and Behavioral Sciences at Duke University and Co-Director for the Social Work Professional Unit. She is the founder and Director of the Duke Center for Aging's Alzheimer's Family Support Program, which was named "Agency of the Year" by the NC Chapter of the National Association of Social Workers in 1999. She has published over 144 articles, book chapters, and books on Alzheimer's care and family caregiving research and served on the U.S. federal advisory panel on Alzheimer's disease for nine years. Most recently, she was a member of The National Academies Committees on Cognitive Aging for the 2015 report: Cognitive Aging: Progress in Understanding and Opportunities for Action, and she co-chaired the NC Alzheimer's Disease and Related Disorders Task Force of the NC Institute of Medicine and NC DHHS, which issued a report and recommendations to the NC Legislature in April 2016.
Goldie Byrd, Ph.D., is the Founding Director of the Center for Outreach in Aging, Alzheimer's and Community Health (COAACH) at NC A&T State University, where she helped secure a $1 million grant from Merck, Inc. to provide initial funding for the Center. She is a former Dean of the College of Arts and Sciences at NC A&T and is also a professor of biology. Dr. Byrd joins the African American Network Against Alzheimer's as a Founder. Her research in the genetics of Alzheimer's disease in African Americans has been recognized both nationally and internationally by the
Alzheimer's Association and the National Black College Alumni Hall of Fame.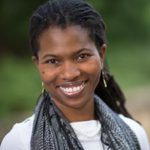 Cheryl L. Woods Giscombé, Ph.D., RN, PMHNP-BC, is the first Melissa and Harry LeVine Family Distinguished Professor of Quality of Life, Health Promotion and Wellness in the School of Nursing at the University of North Carolina at Chapel Hill. Her program of research focuses on understanding and reducing stress-related health disparities among African Americans. Dr. Giscombé has a particular interest in the potential for integrative approaches to reduce mental health-related disparities among African Americans and is dually trained in nursing and psychology. In 2007, Dr. Giscombé was selected as a "Leader in the Field" by the American Psychological Association when she was awarded the Carolyn Payton Early Career Award.
Thank You to the Support from our Co-Sponsor, Central Carolina Black Nurses Council, Inc. and Our Vendors:
Water for Life Wellness – Jewel Wormley
Center for Outreach in Aging, Alzheimer's and Community Health (COAACH) – Goldie Byrd, PhD
Community Expert Solutions – Dr. Allison Mathews, CEO
Alzheimer's Disease Research Center (Duke University) – Dr. Kenneth Edmonds
Photo Gallery: